German electronics giant Conrad have been working with us here at DSPRobotics to make a new Internet of Things kit for German schools: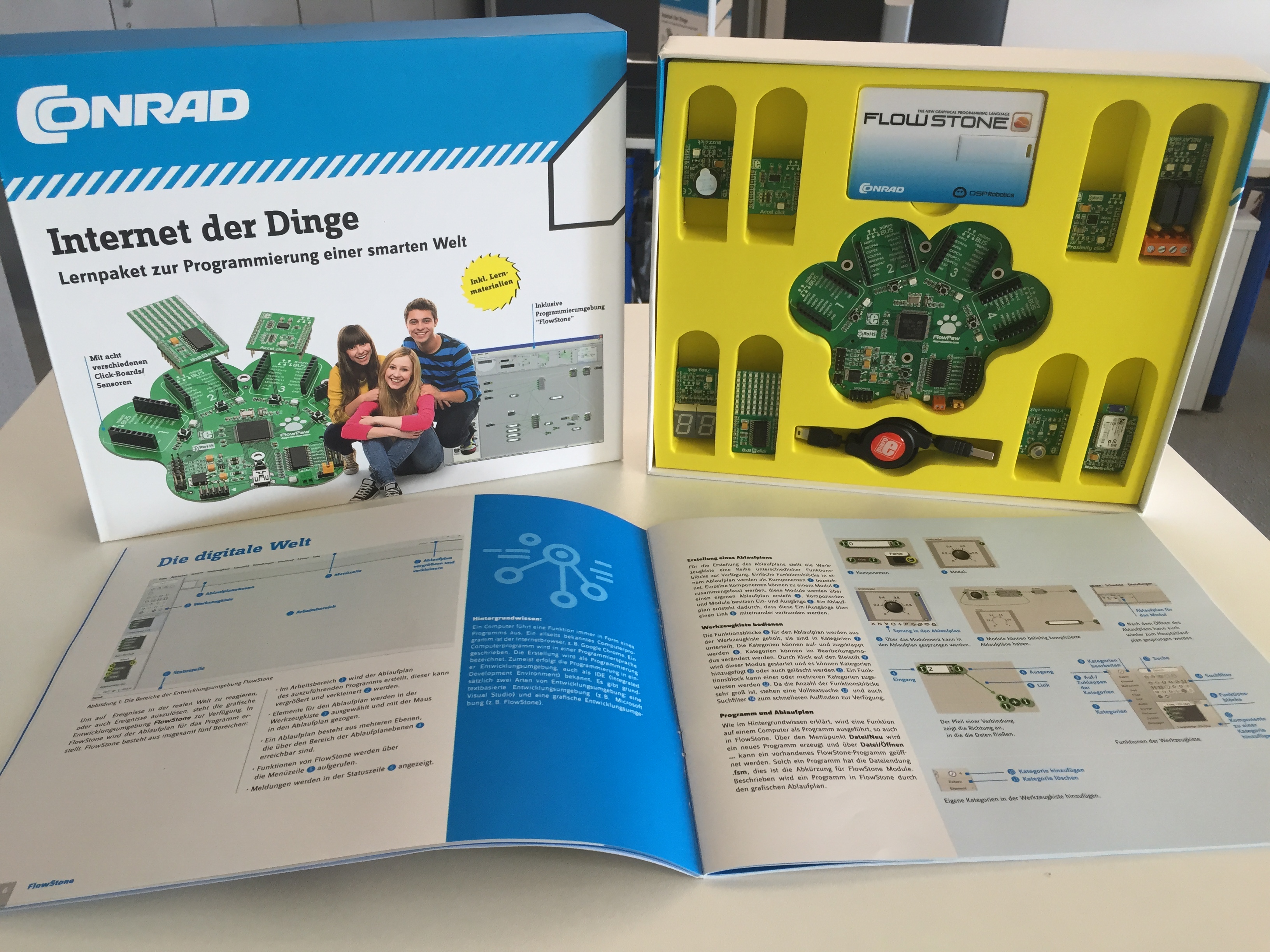 Based on the FlowPaw board and FlowStone software from DSPRobotics, and bundled with eight Click boards from MikroElektronika plus a comprehensive workbook for student and teachers. The FlowPaw IOT kit from Conrad combines graphical and text based programming together with state of the art hardware to help inspire the next generation of children to learn computer coding whilst remaining engaged and having fun.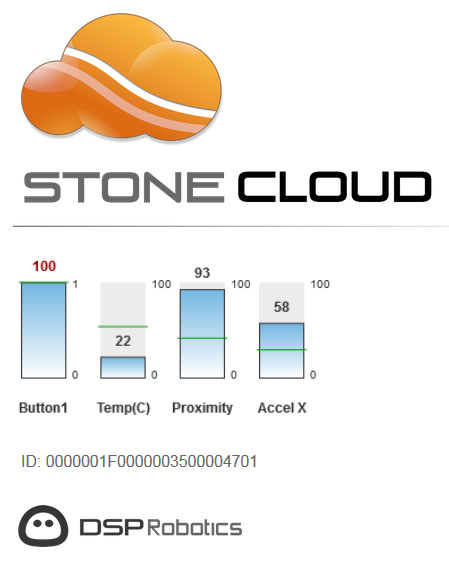 Tied together with the new StoneCloud browser based internet monitoring software from DSPRobotics, users of the new IOT kit can monitor and interact with their FlowPaw system remotely on their phones, PC's, or tablets.
Here's a video from Embedded World: here
More information: here