We are adding lots of example files into the FlowPaw/FlowStone install to get you going straight out of the box, today's addition is Space Invaders!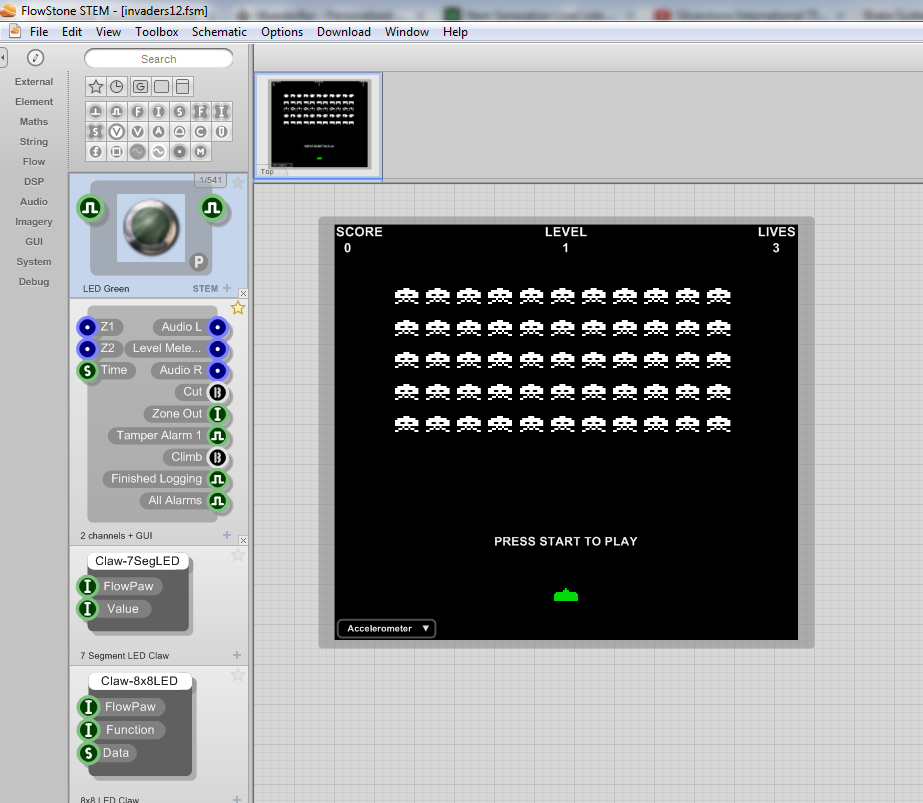 Using the Accelerometer Claw on the FlowPaw board to control your ship left and right (by tilting the board) and use the buttons for fire etc. Also the FlowPaw buzzer plays the game sounds.
As this is in FlowStone the code is accessible so you can change the graphics and tweak the code as much as you like! Or just enjoy playing!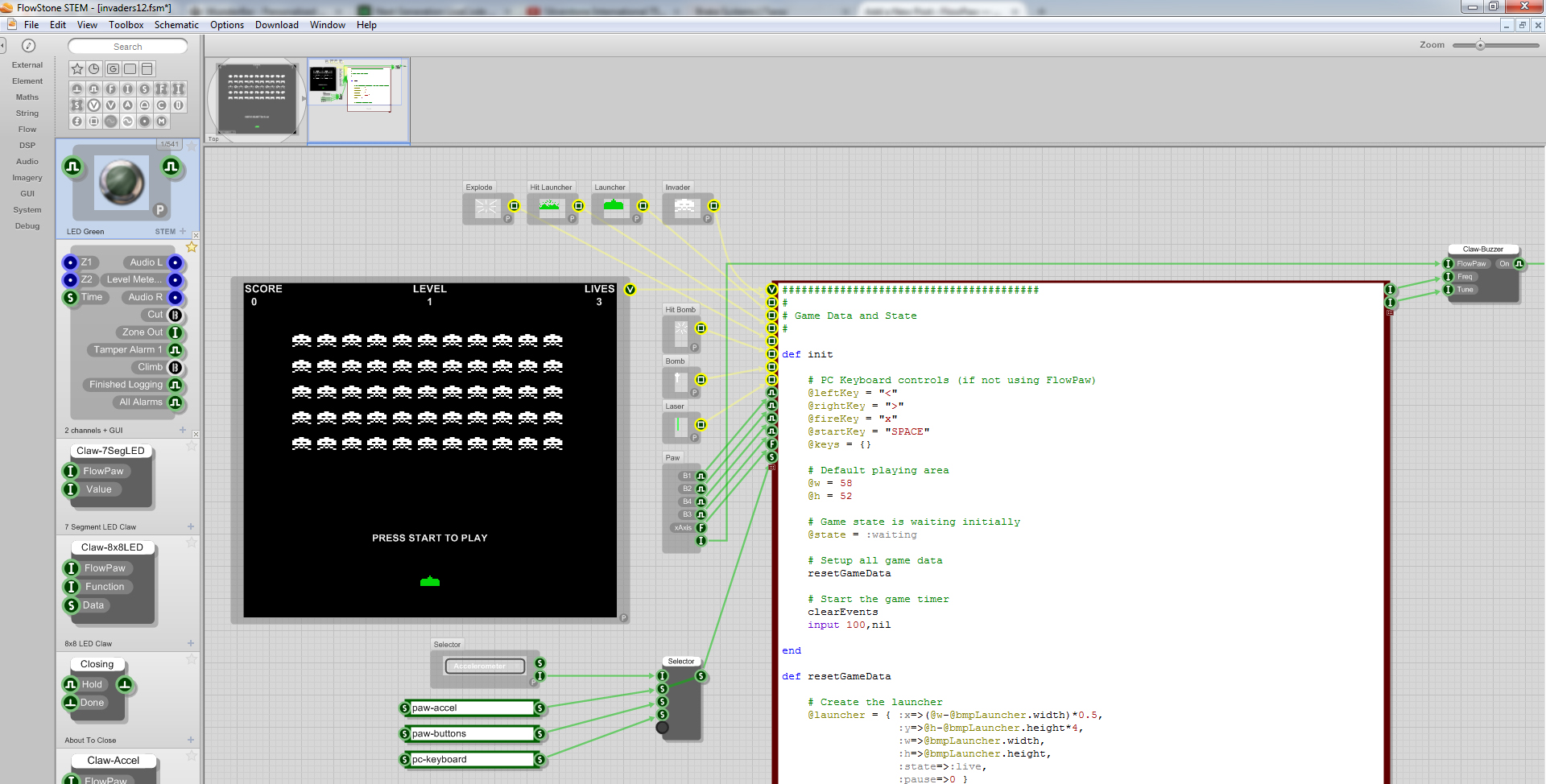 Here's the Video: