Here we have programmed a Raspberry Pi board using Python to make is act as a WiFi server for the FlowPaw board (i.e. to make it wireless). This means that you can write your own program to control the FlowPaw using FlowStone on the PC (or even your browser using HTTP) live whilst having wireless control using your standard home network!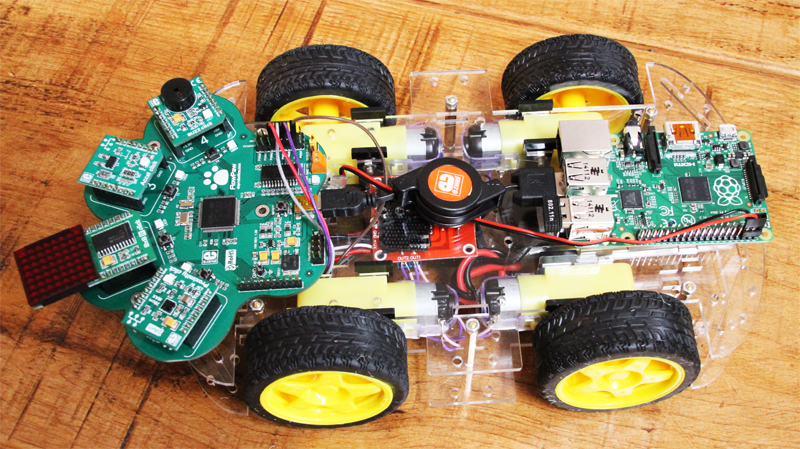 No more downloading code into a chip (Aka Lego Mindstorms) or struggling programming the Raspberry Pi, do it live on screen in FlowStone and save time!
All you need is a Raspberry Pi with a WiFi dongle, setup to run our pre-made Python script which runs each time you boot it. So you don't even need to connect a keyboard, screen or mouse to your Pi. The Pi then connects to the FlowPaw board via USB and you're off.
In this case we are using an Xbox games controller connected to the PC in FlowStone to drive the rover around. Add a few proximity sensors and you will have an autonomous rover with the code running via telemetry on the PC – how cool is that!