Here's the FlowPaw Rev0 with four Claws fitted!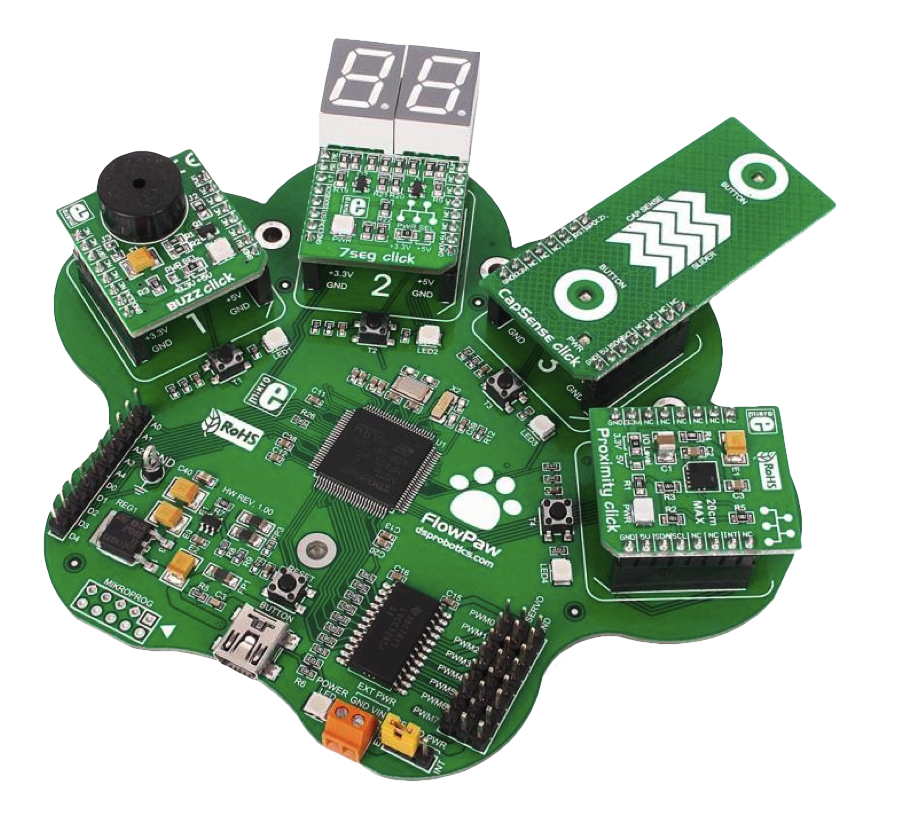 In this case a buzzer, a LED display, a capacitive touch sensor and an infrared proximity sensor.
The board spec was:
USB 2 HID interface
4 Mikro Bus Claws
4 x Coloured LED's
4 x Push Buttons
8 x RC Servo outs (with external power option)
16 Digital Ins
16 Digital Out
4 x 12 Bit Analogue Ins
Reset Button
Powerful ARM Cortex 4 Microprocessor
The design was worked out with MikroElektonika and within a matter of weeks the first prototype boards were on our desk!